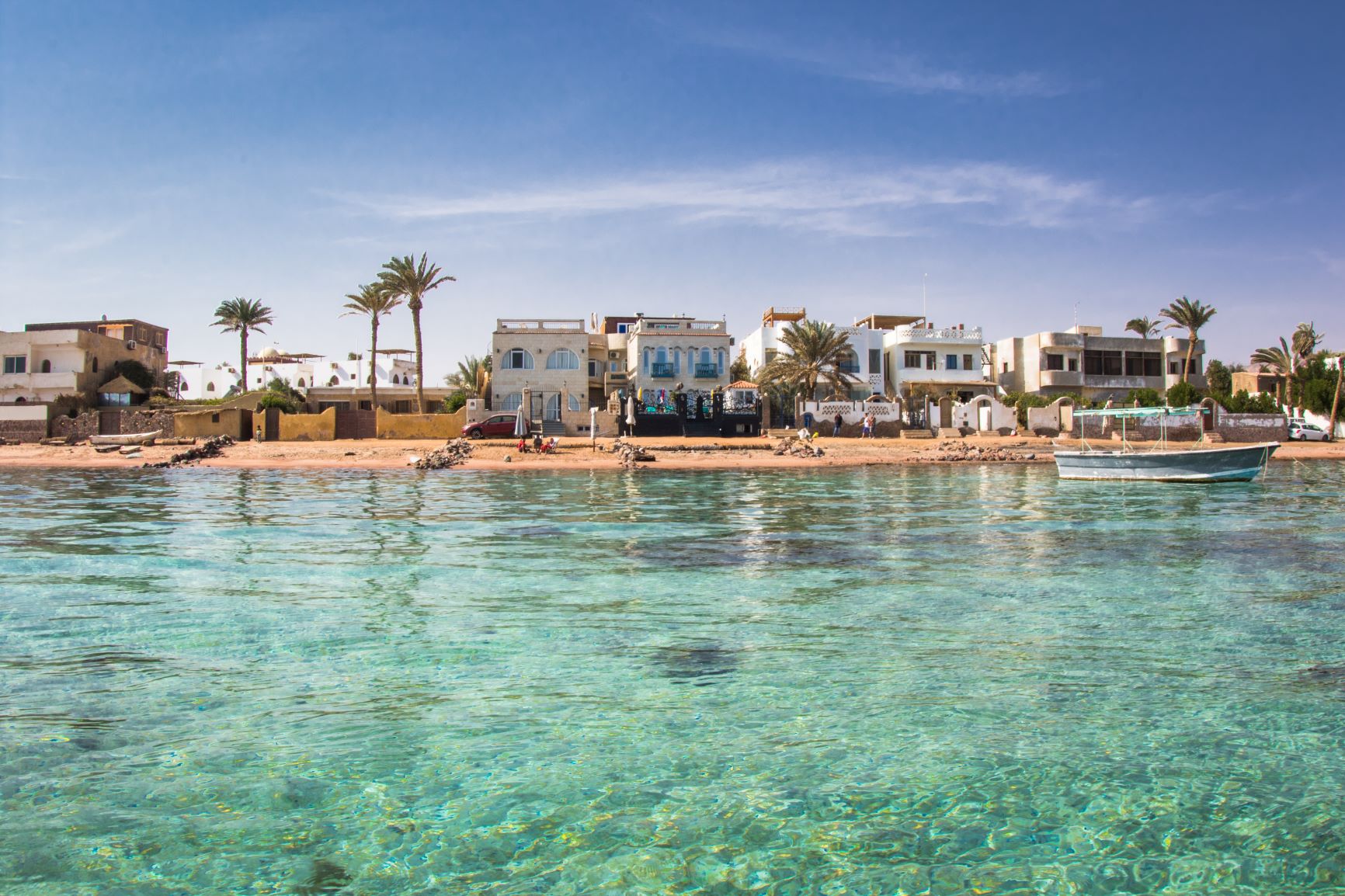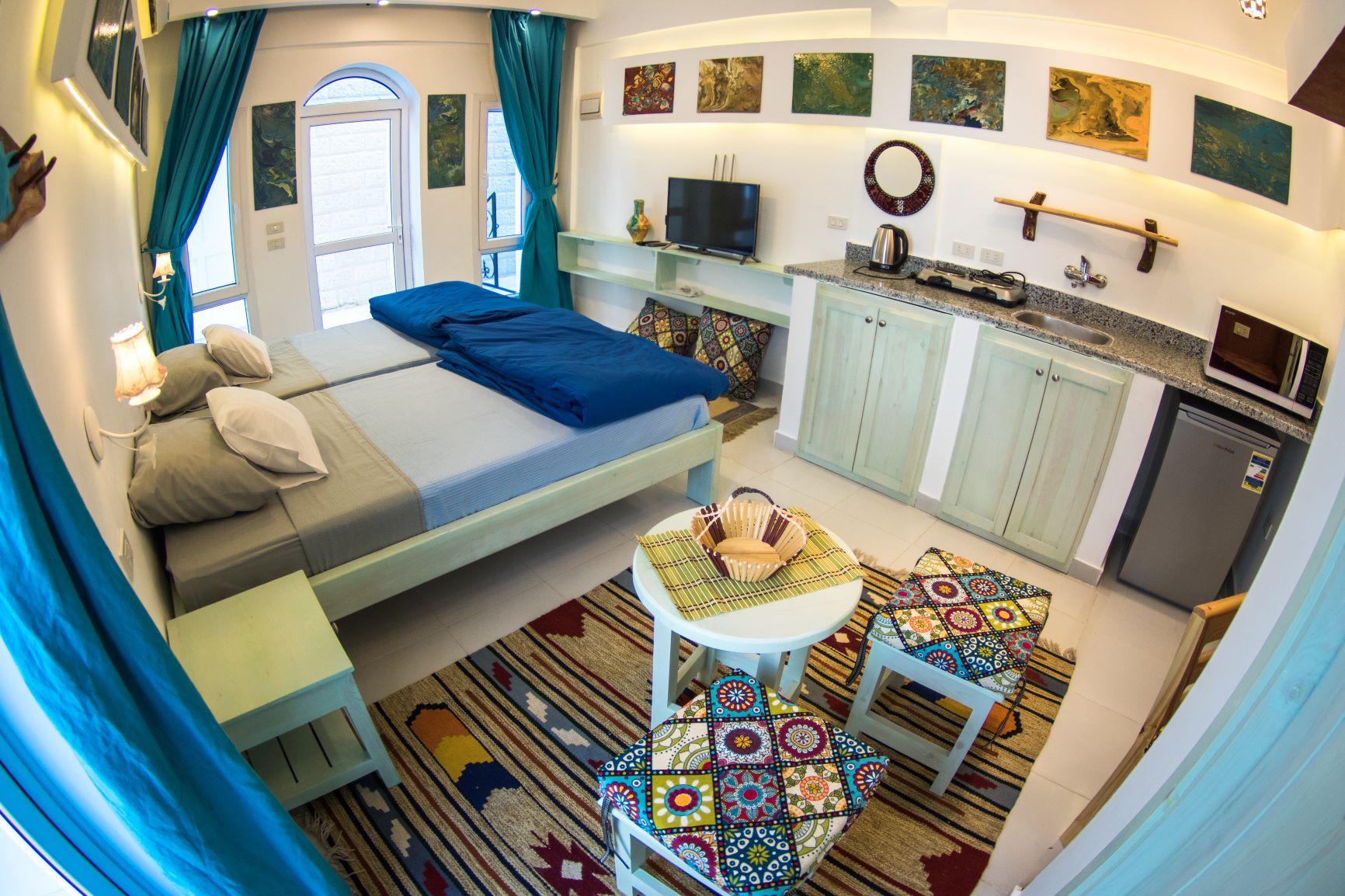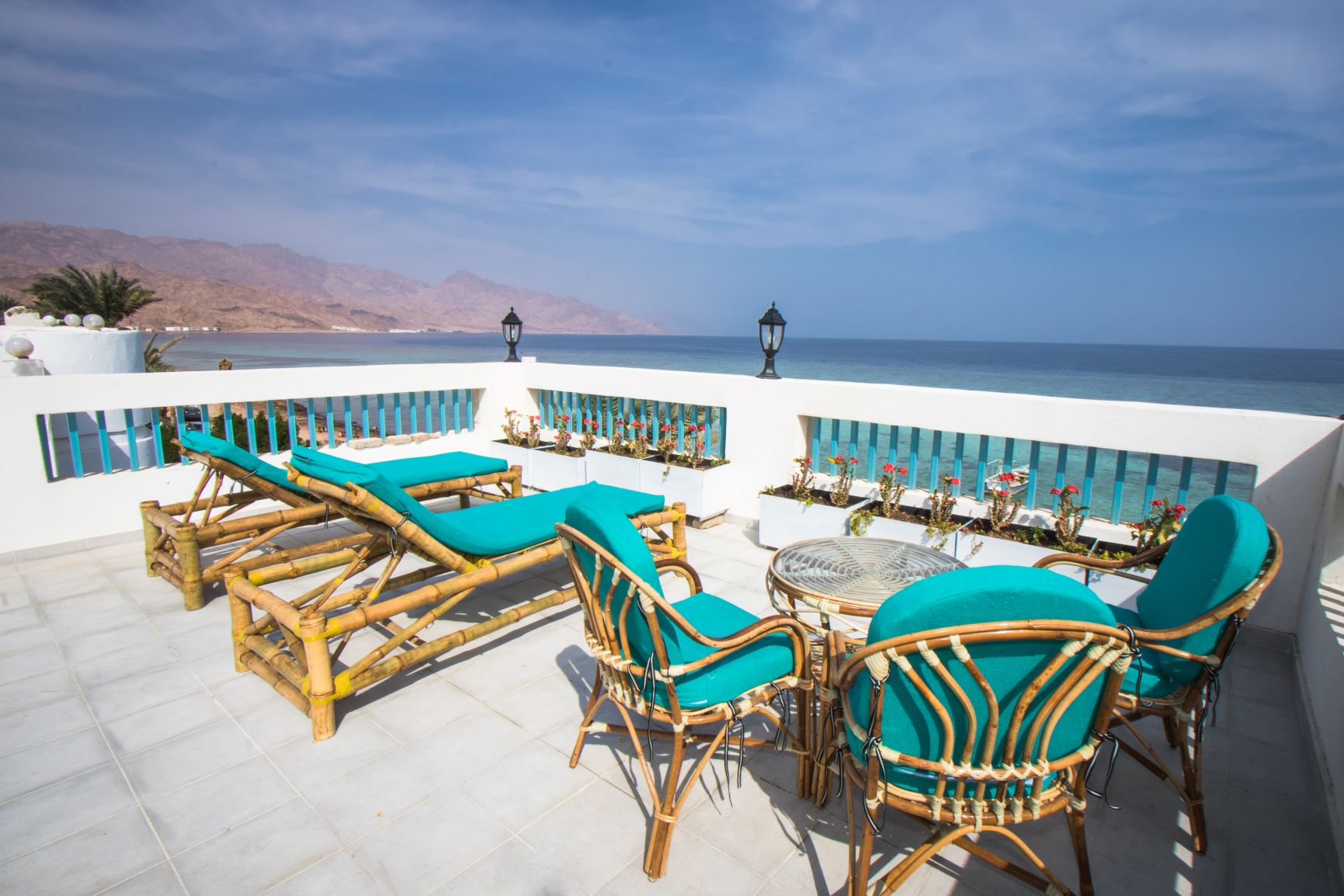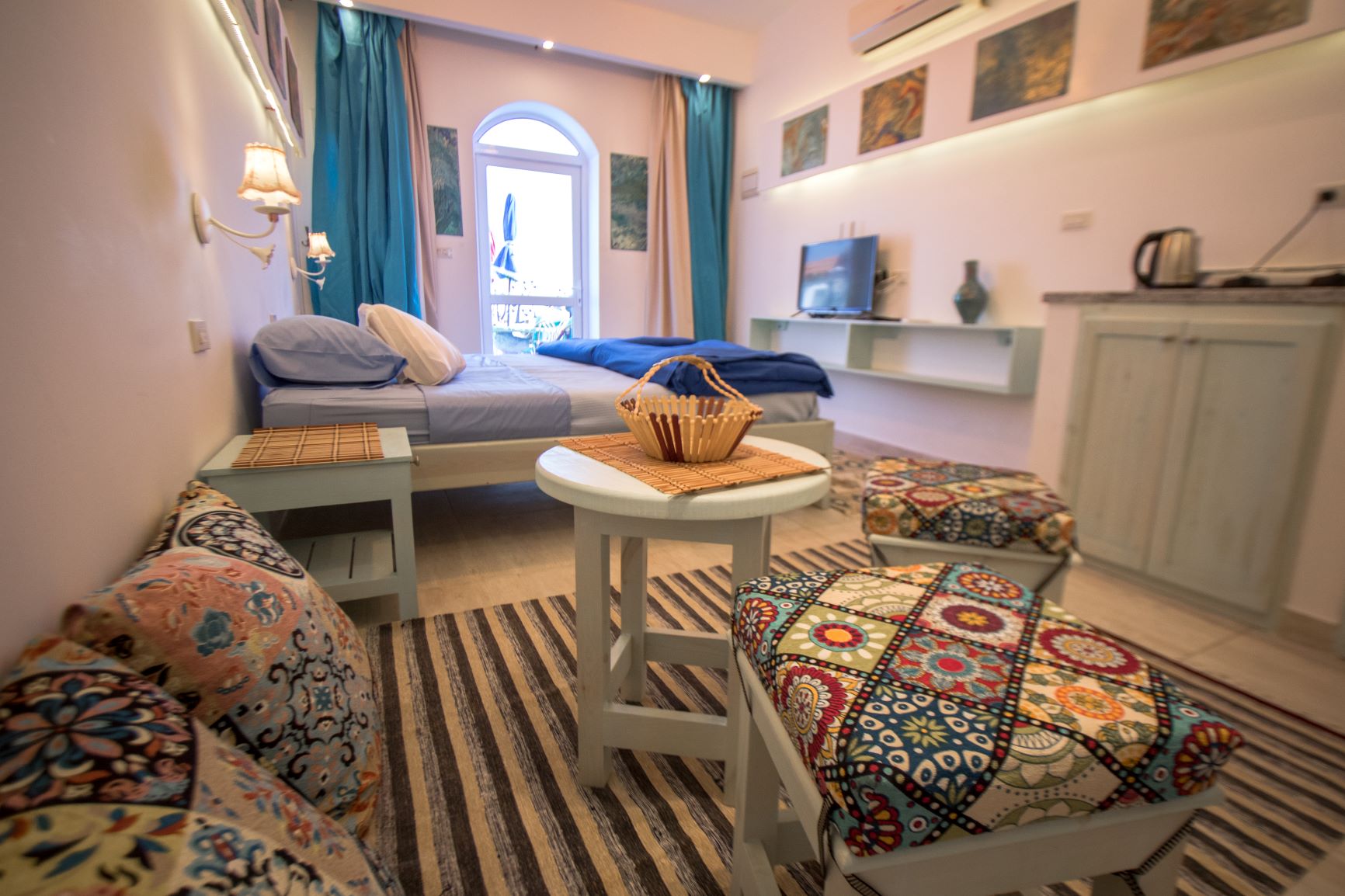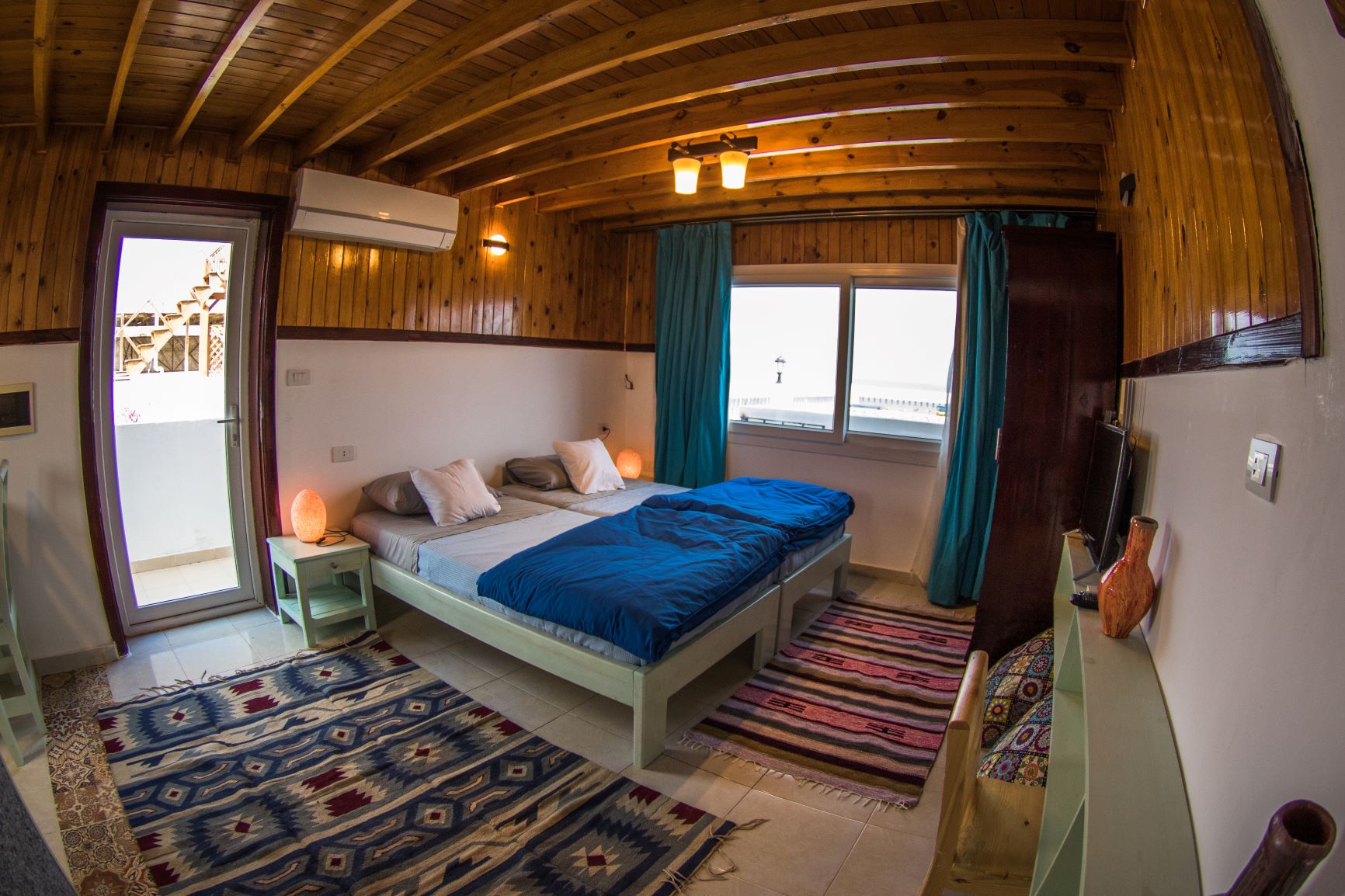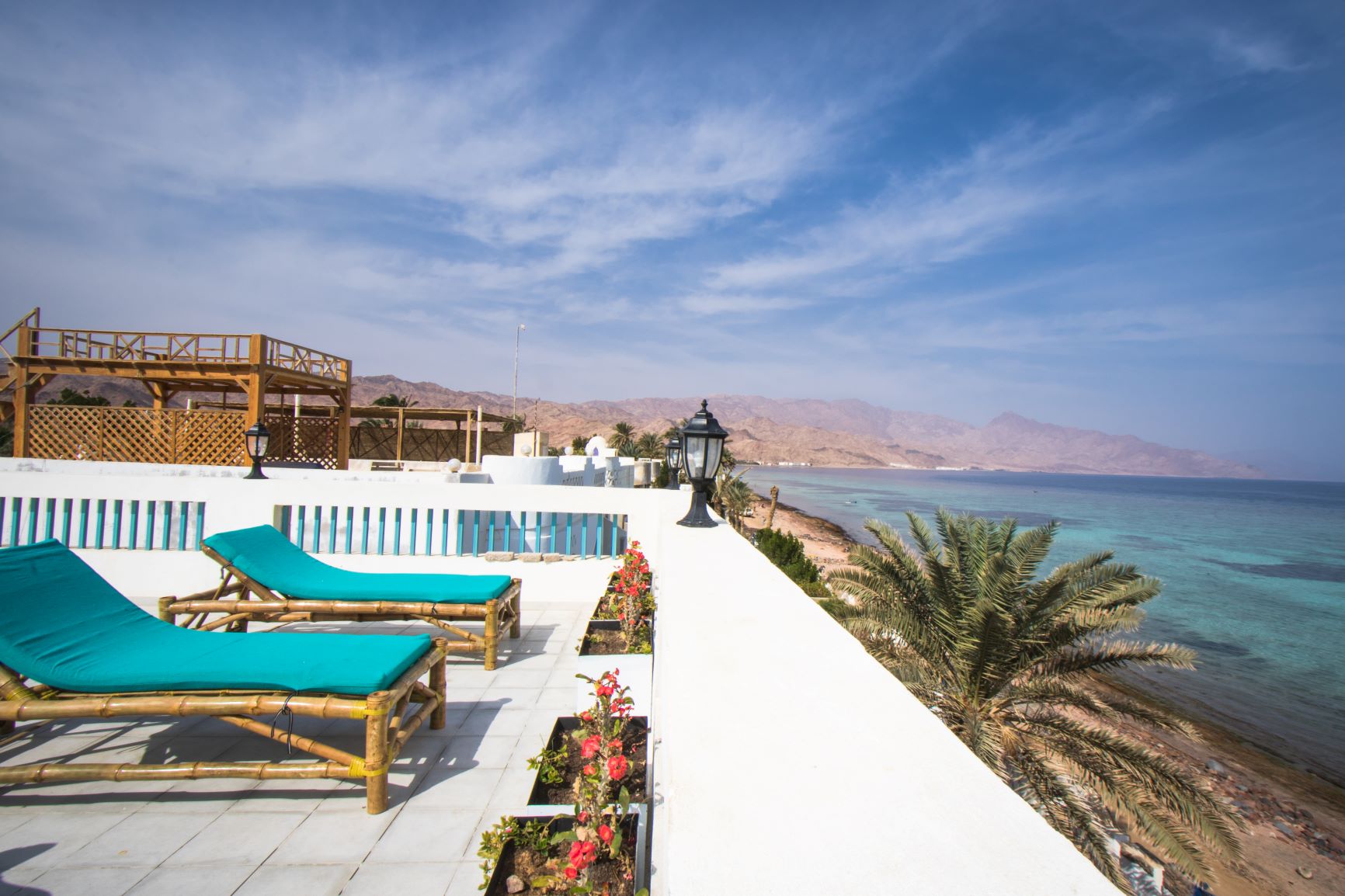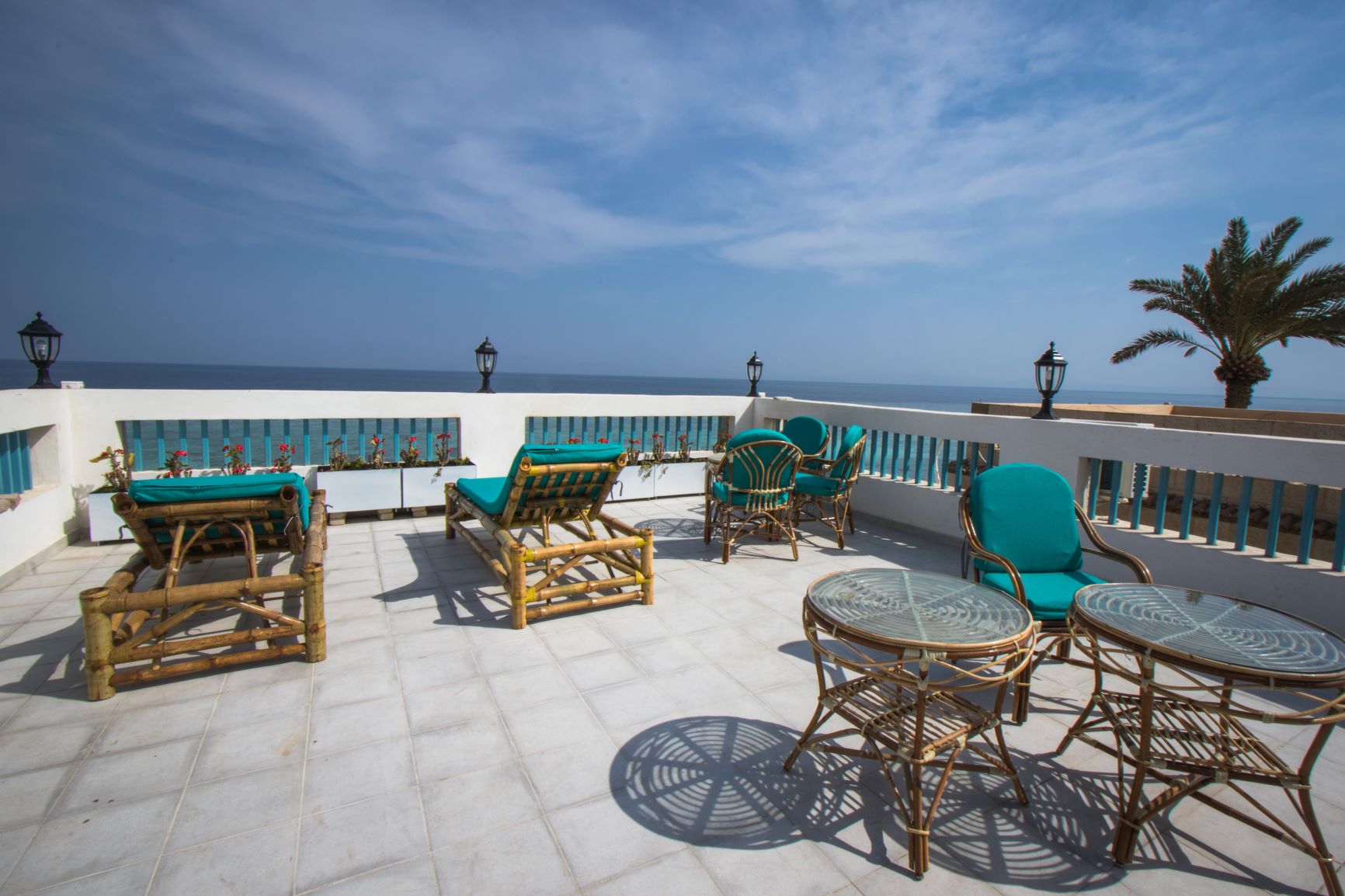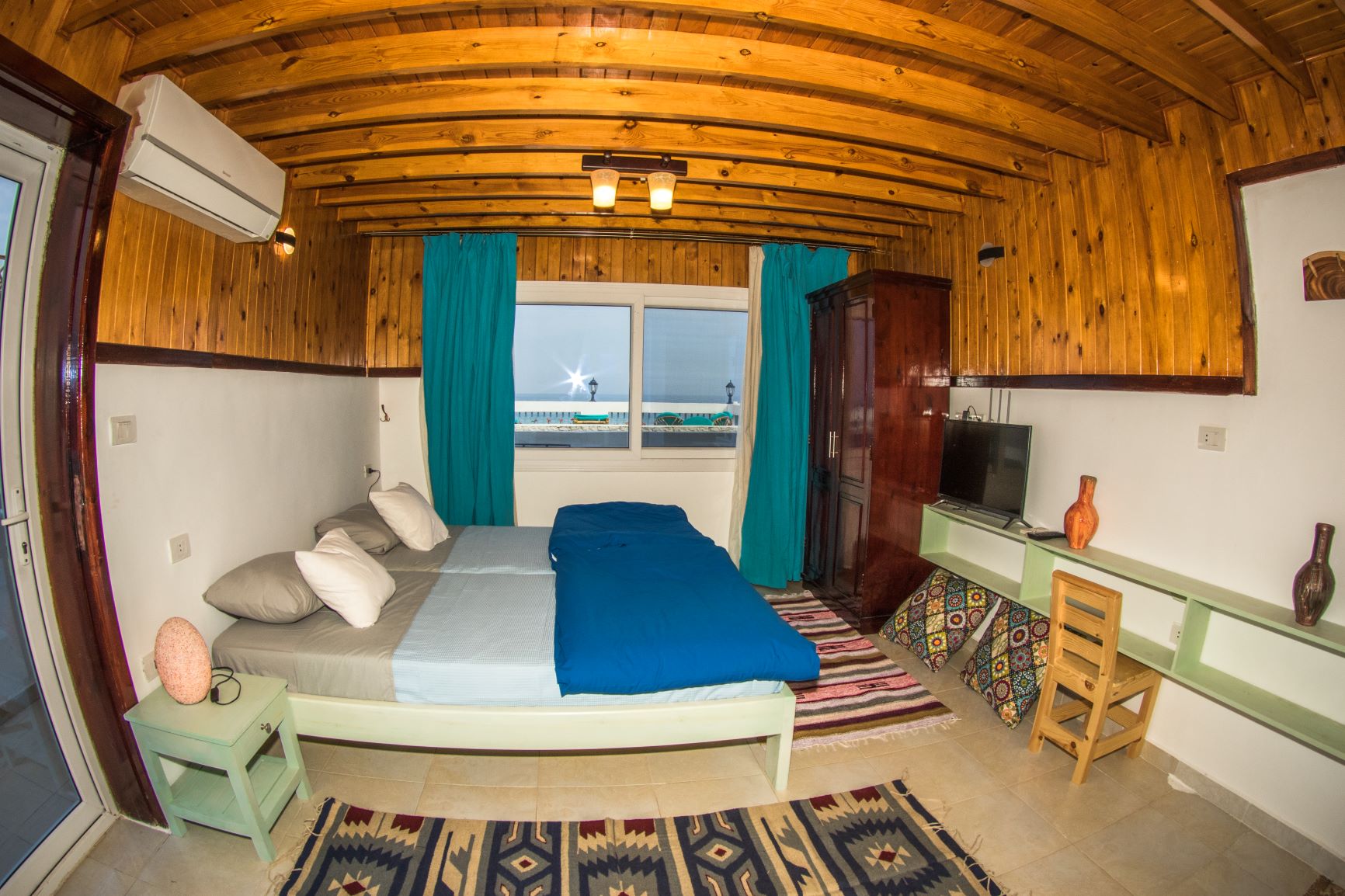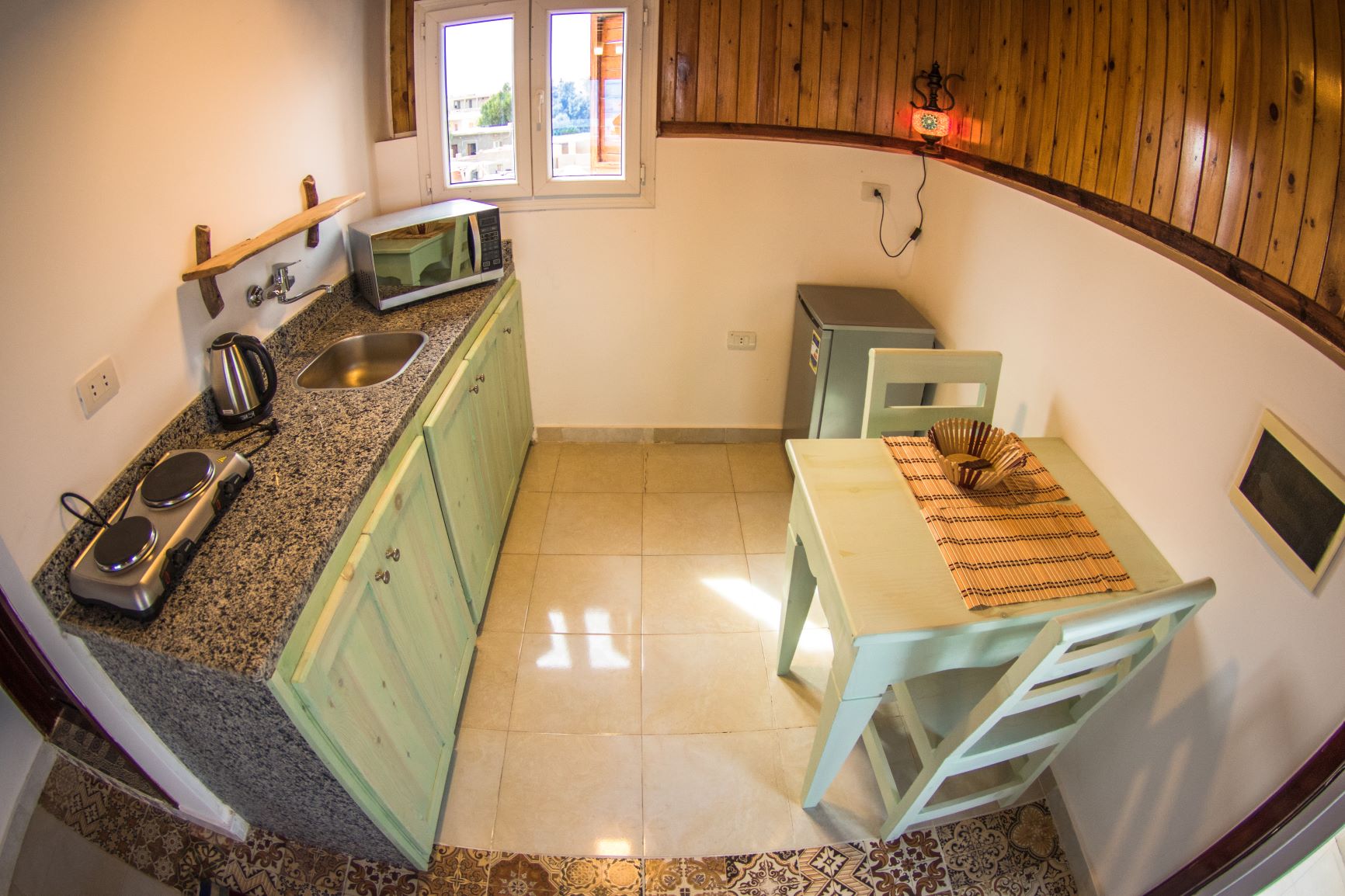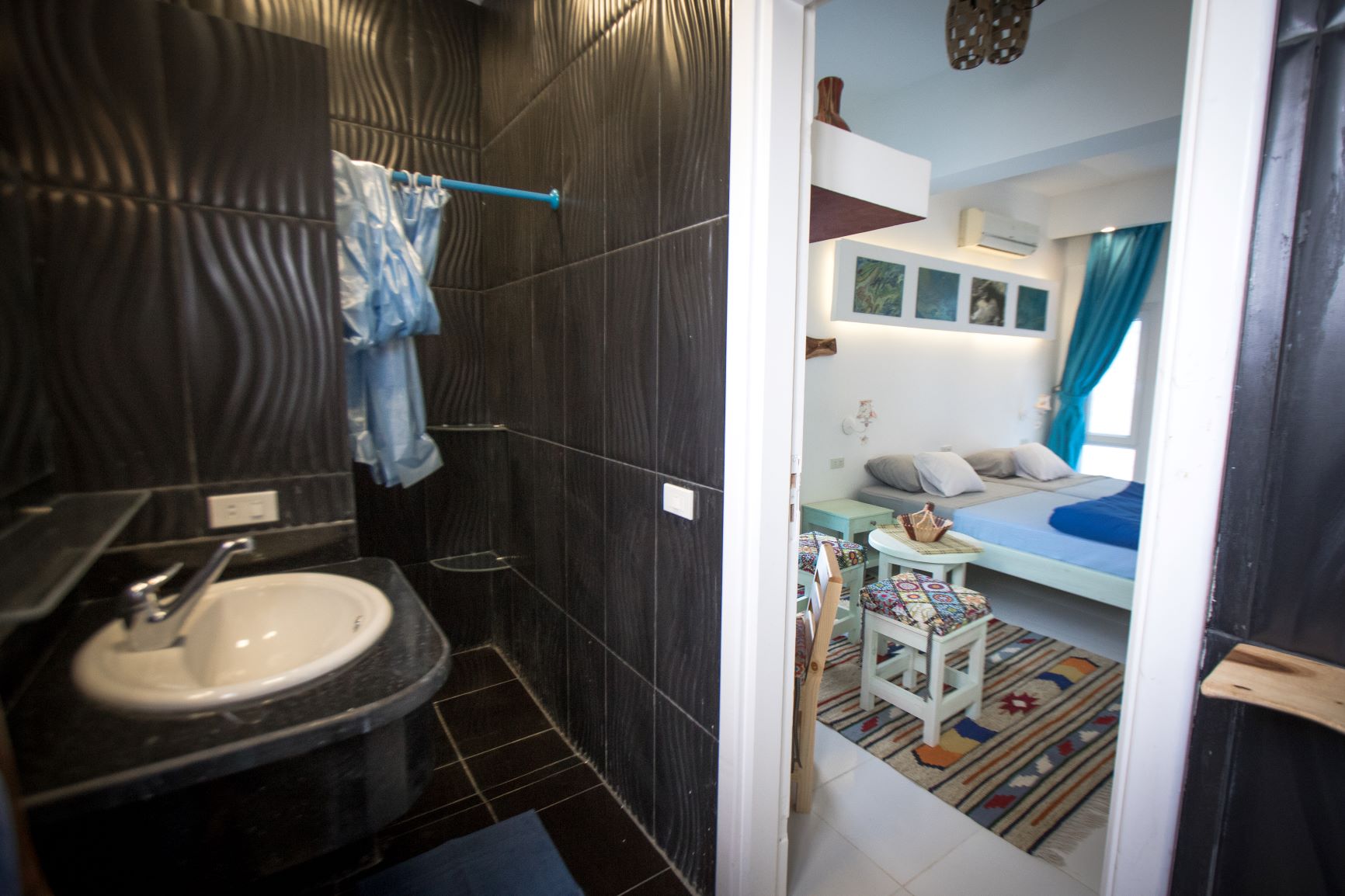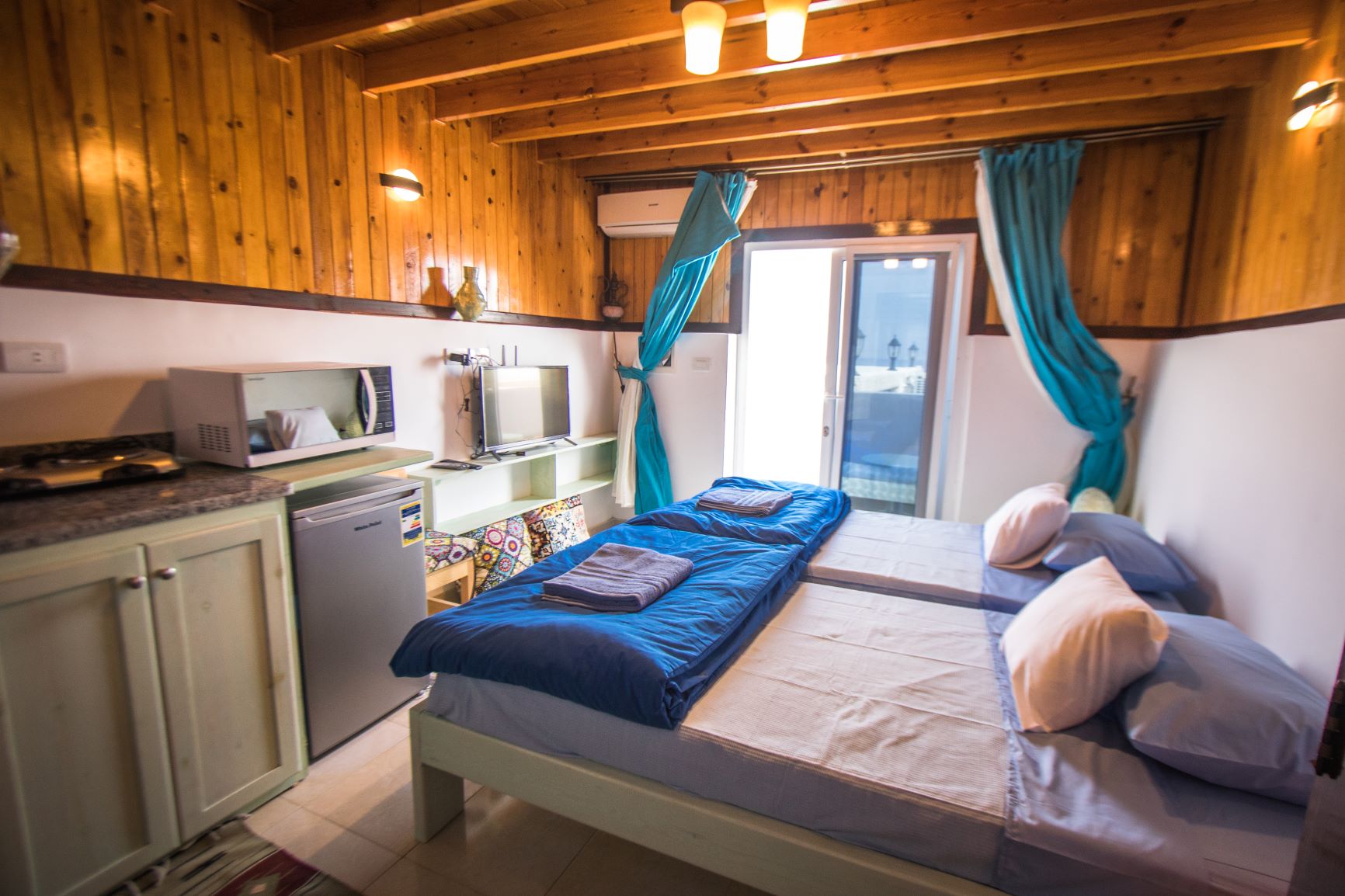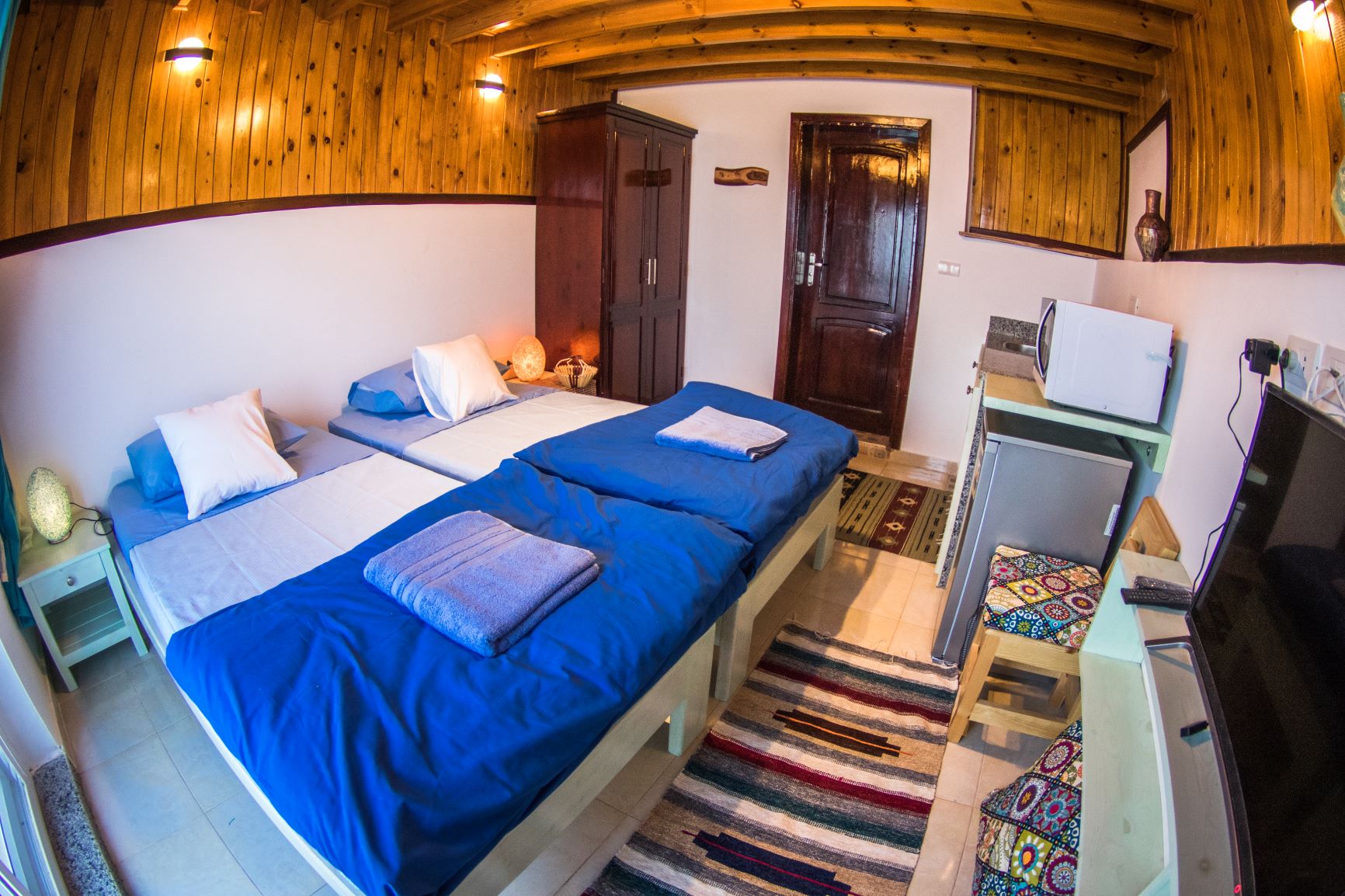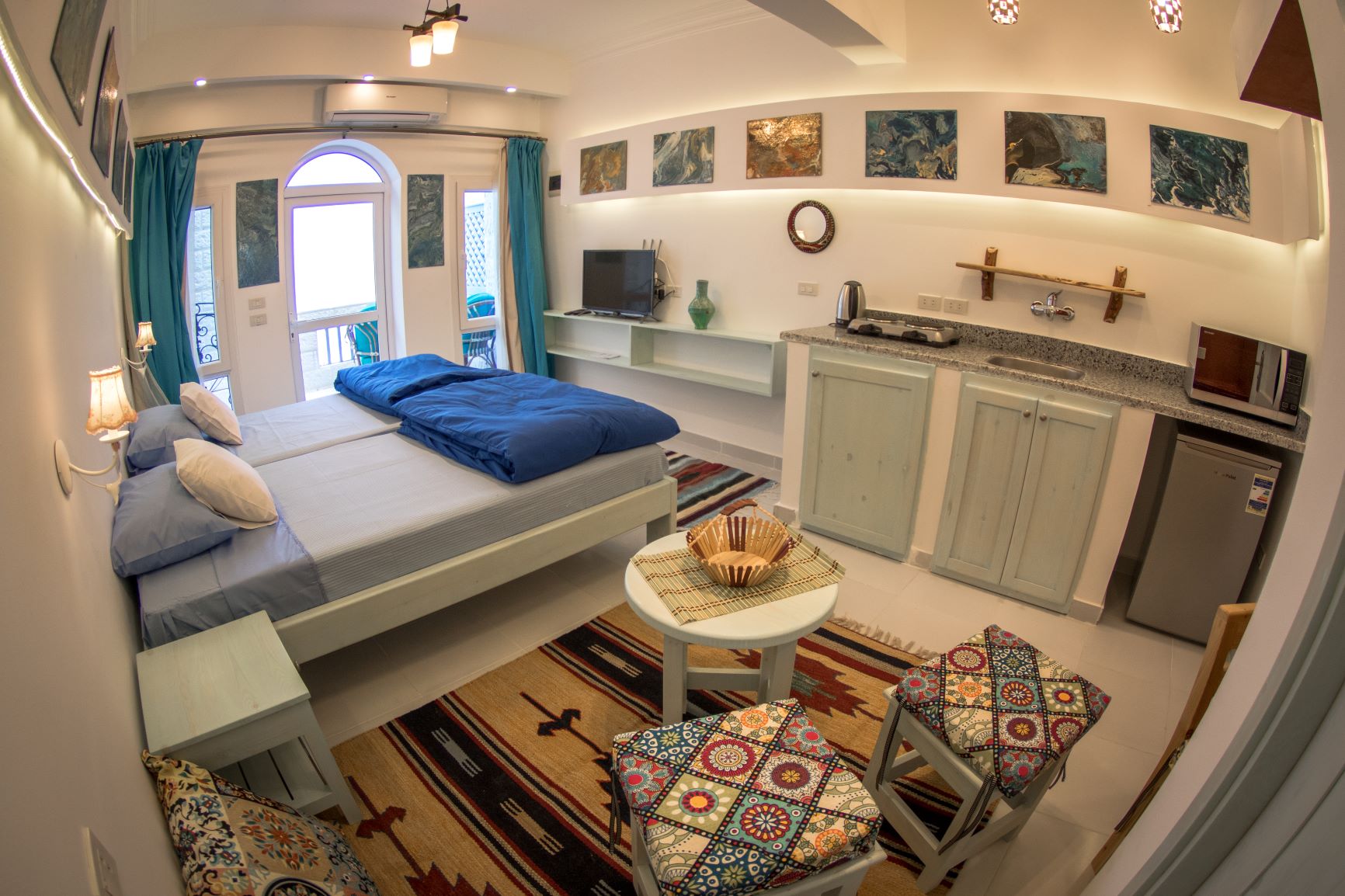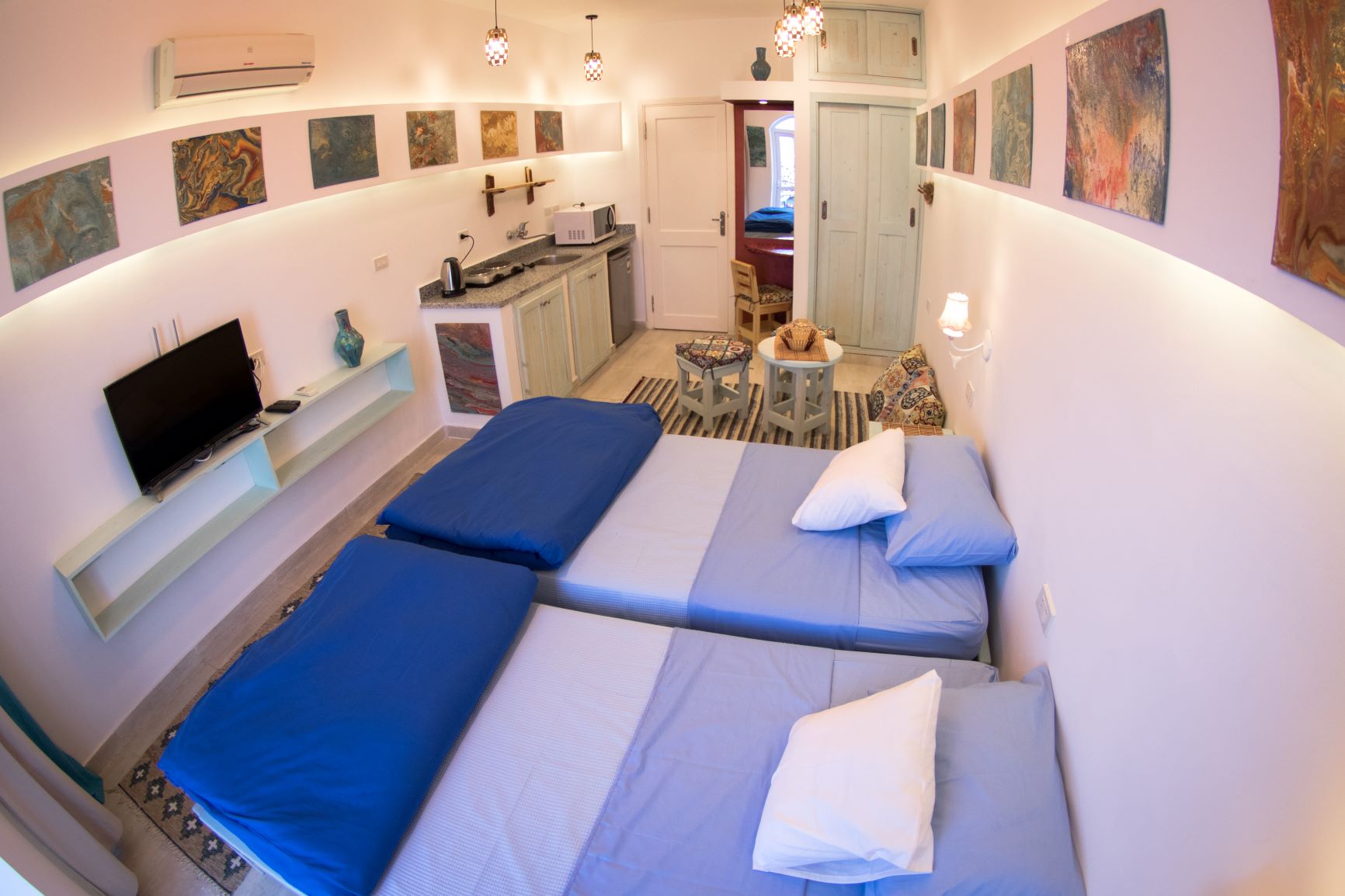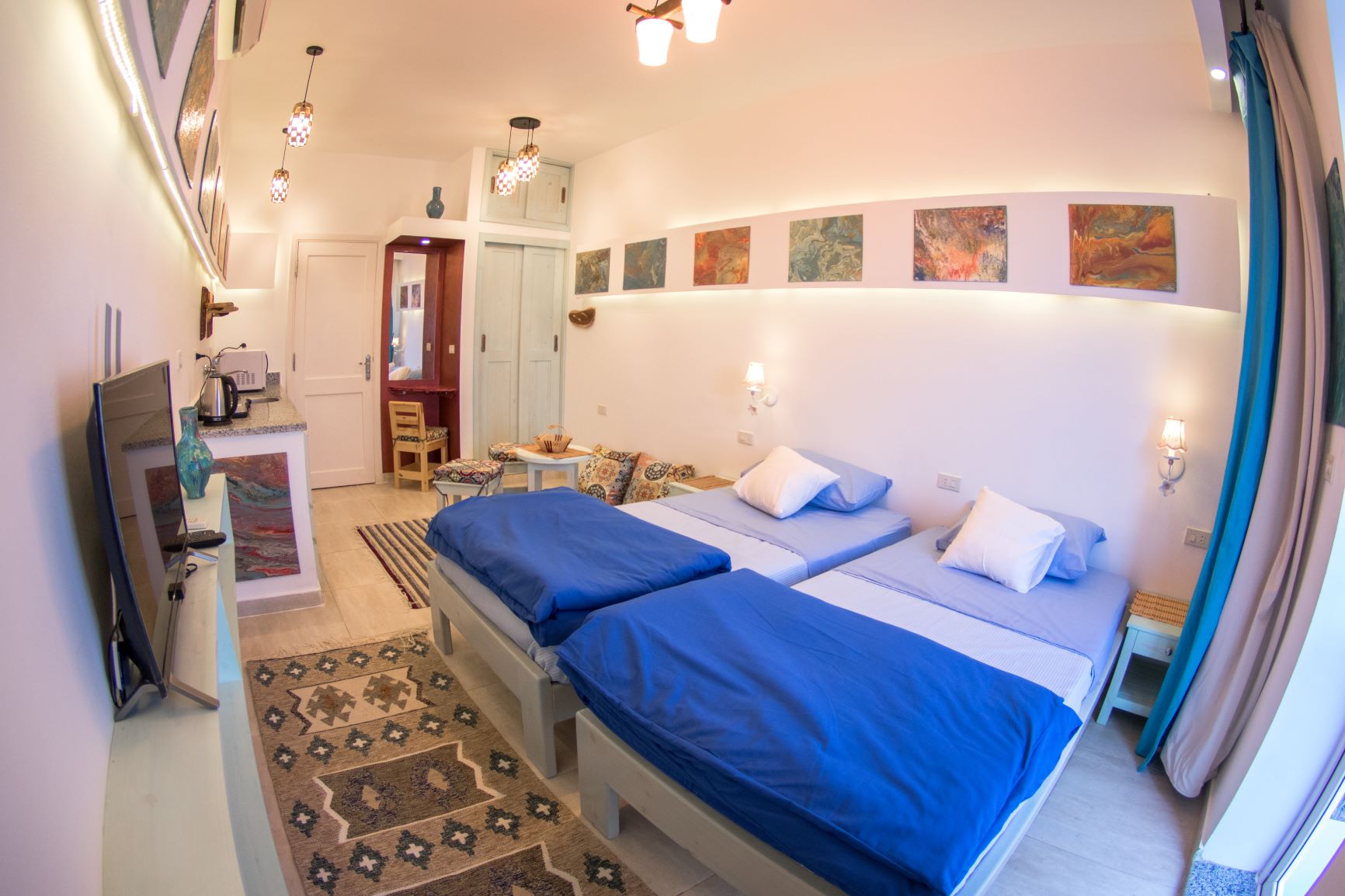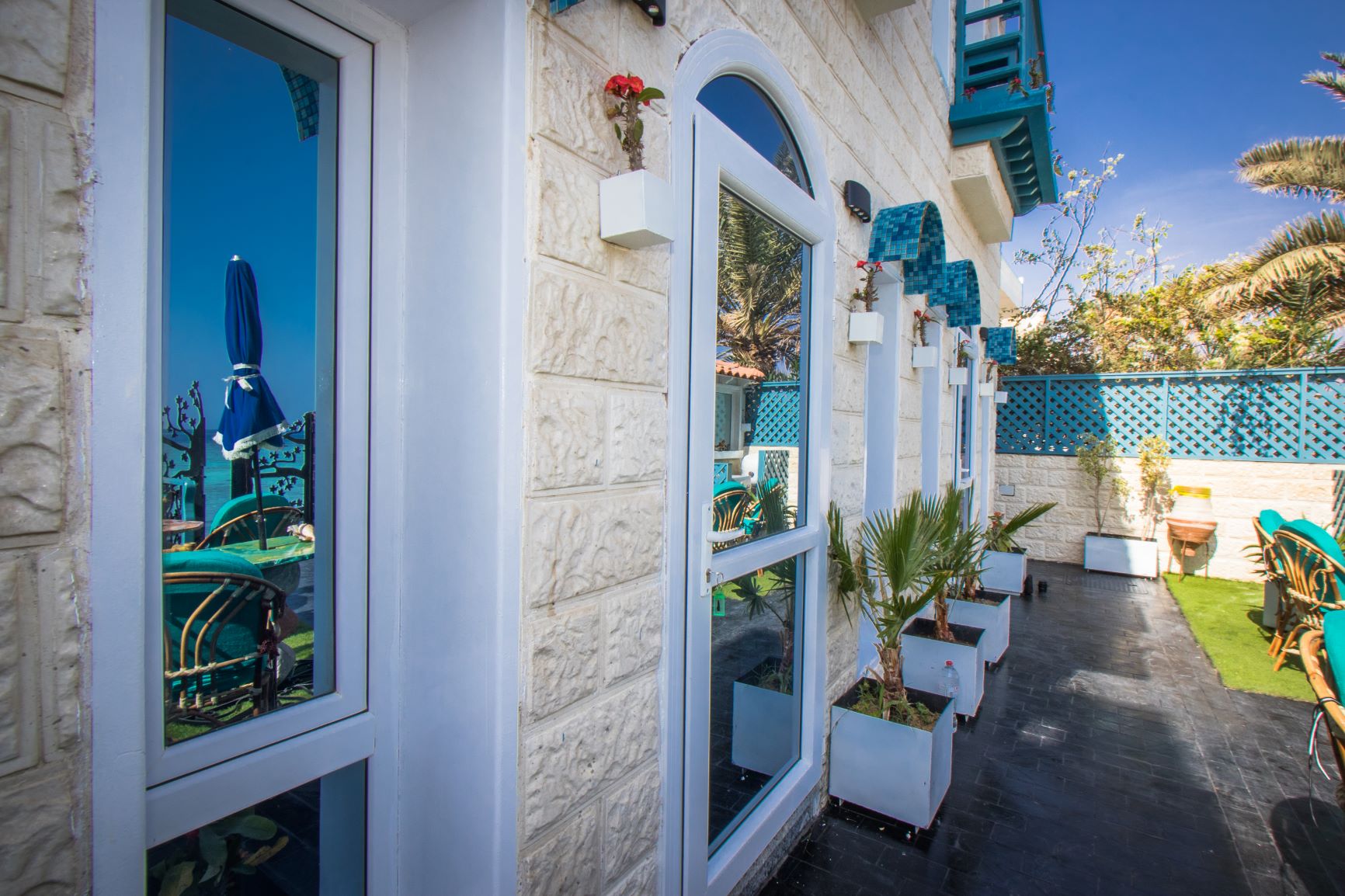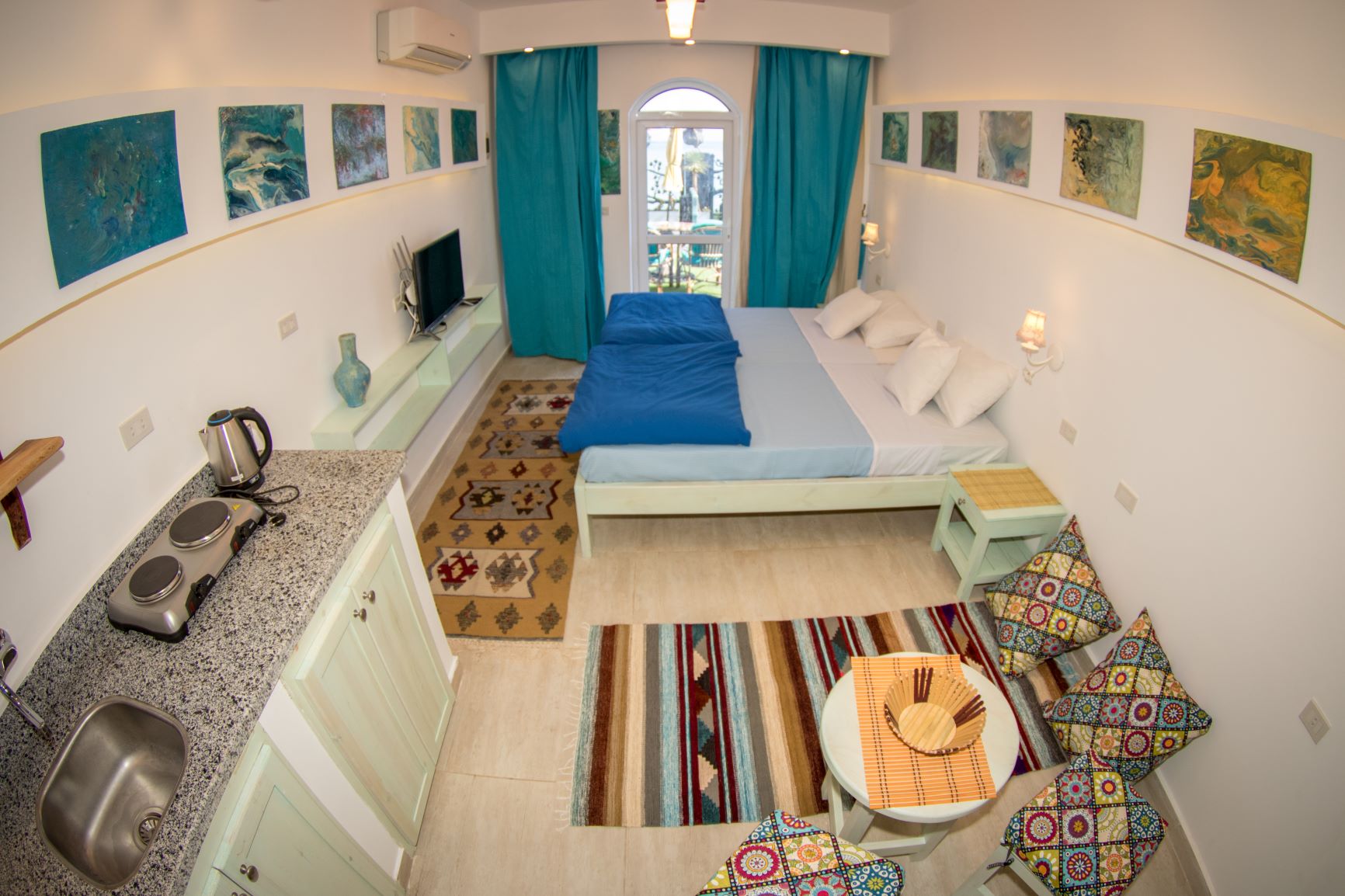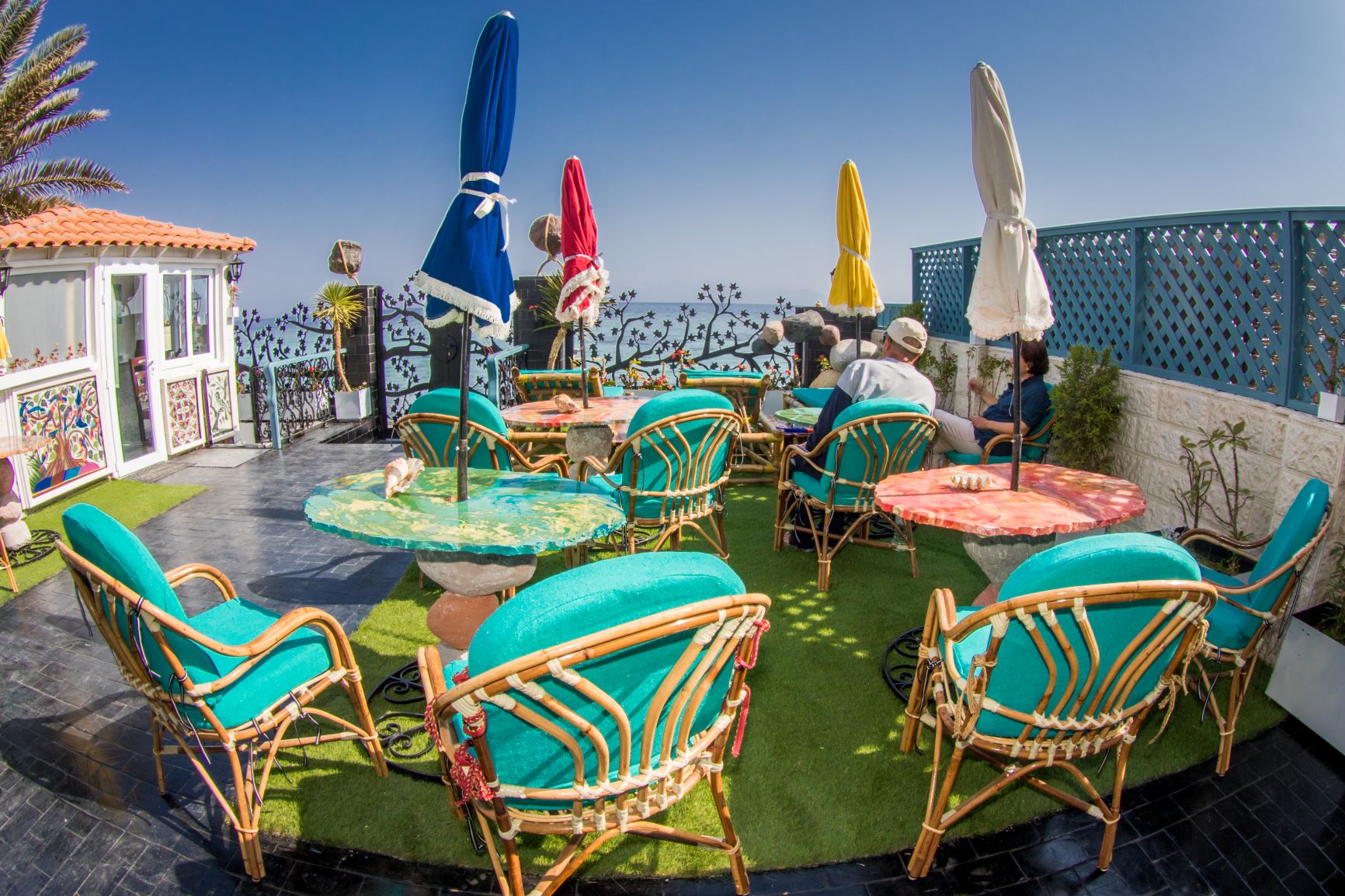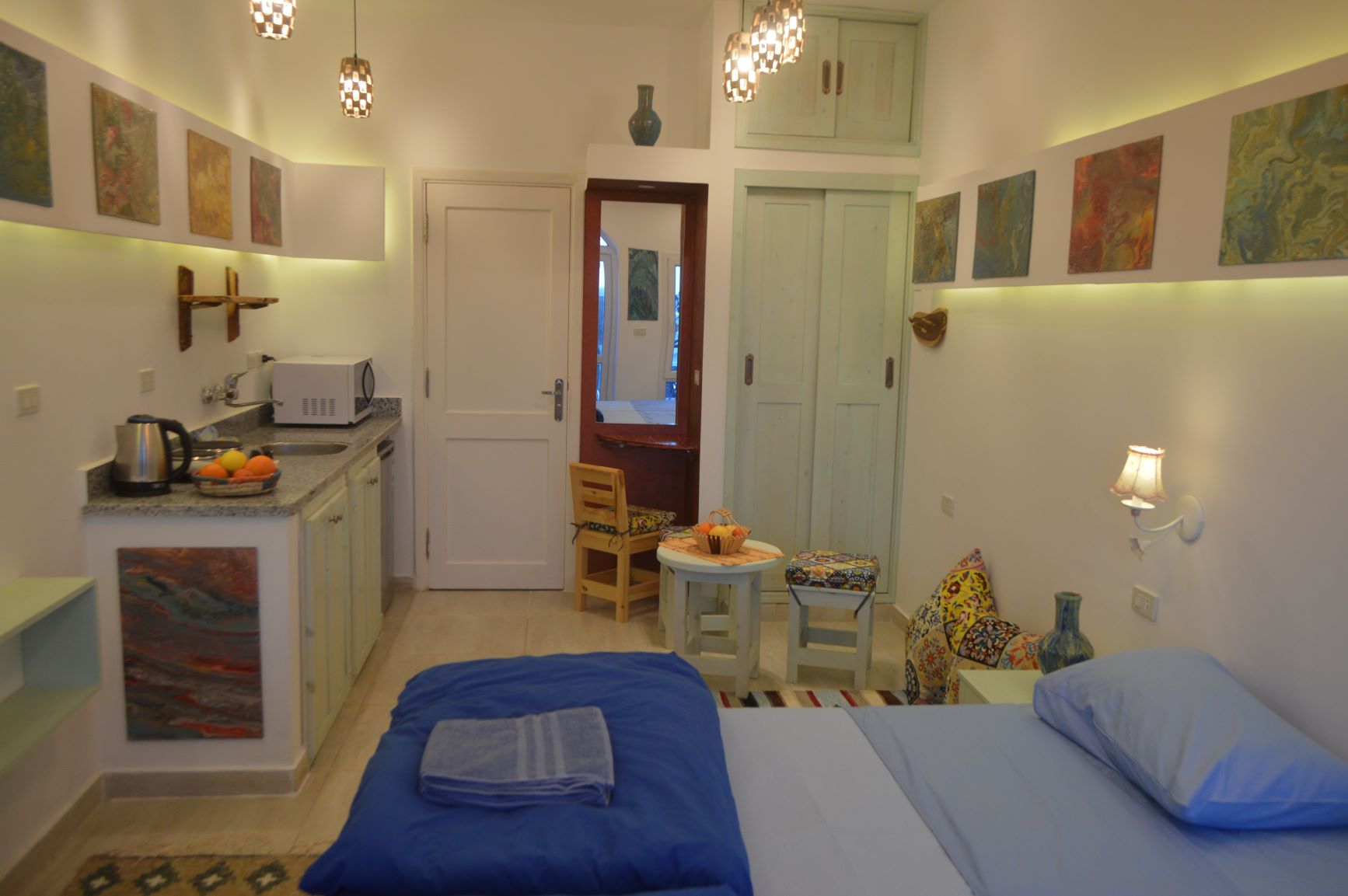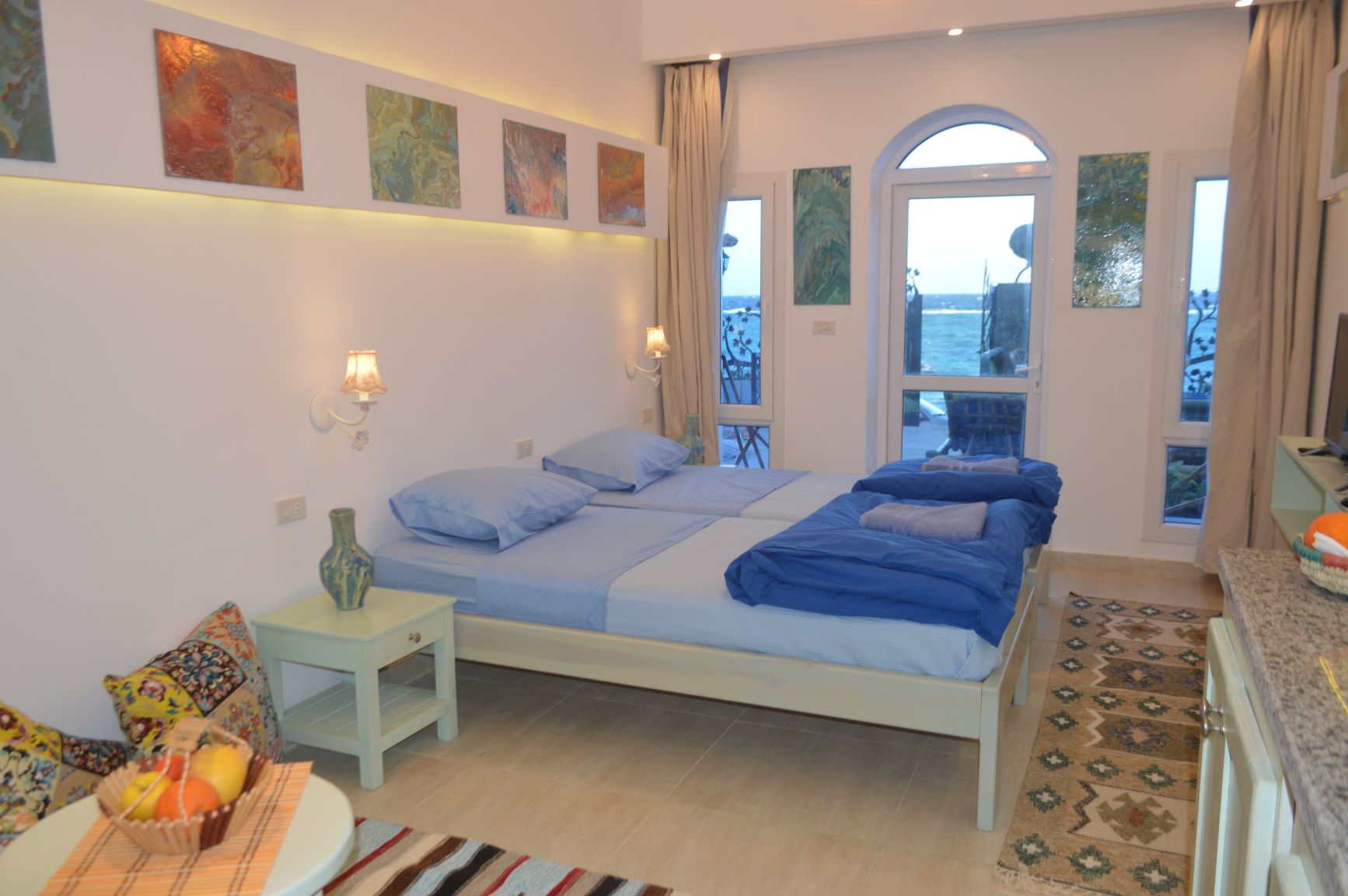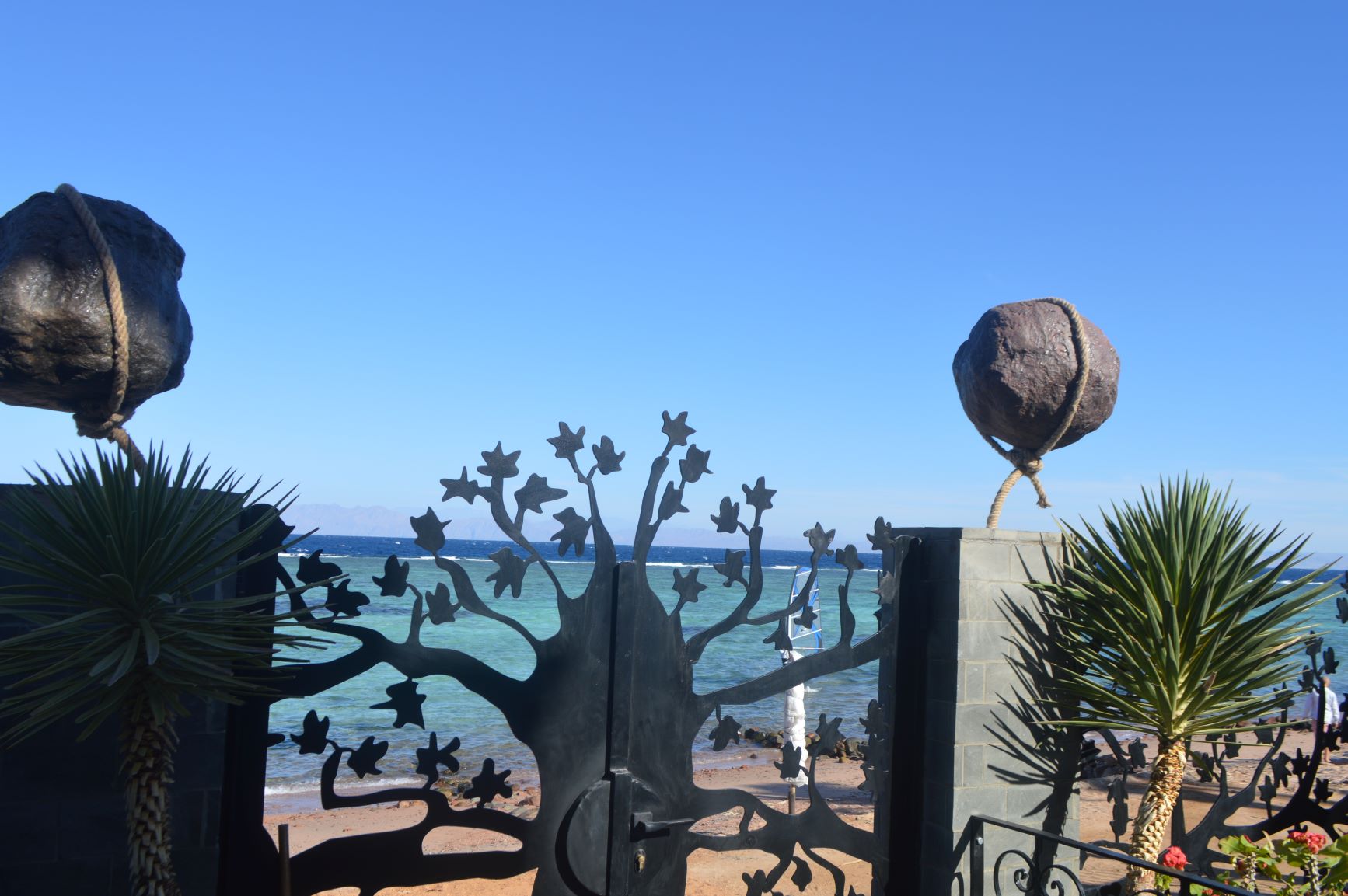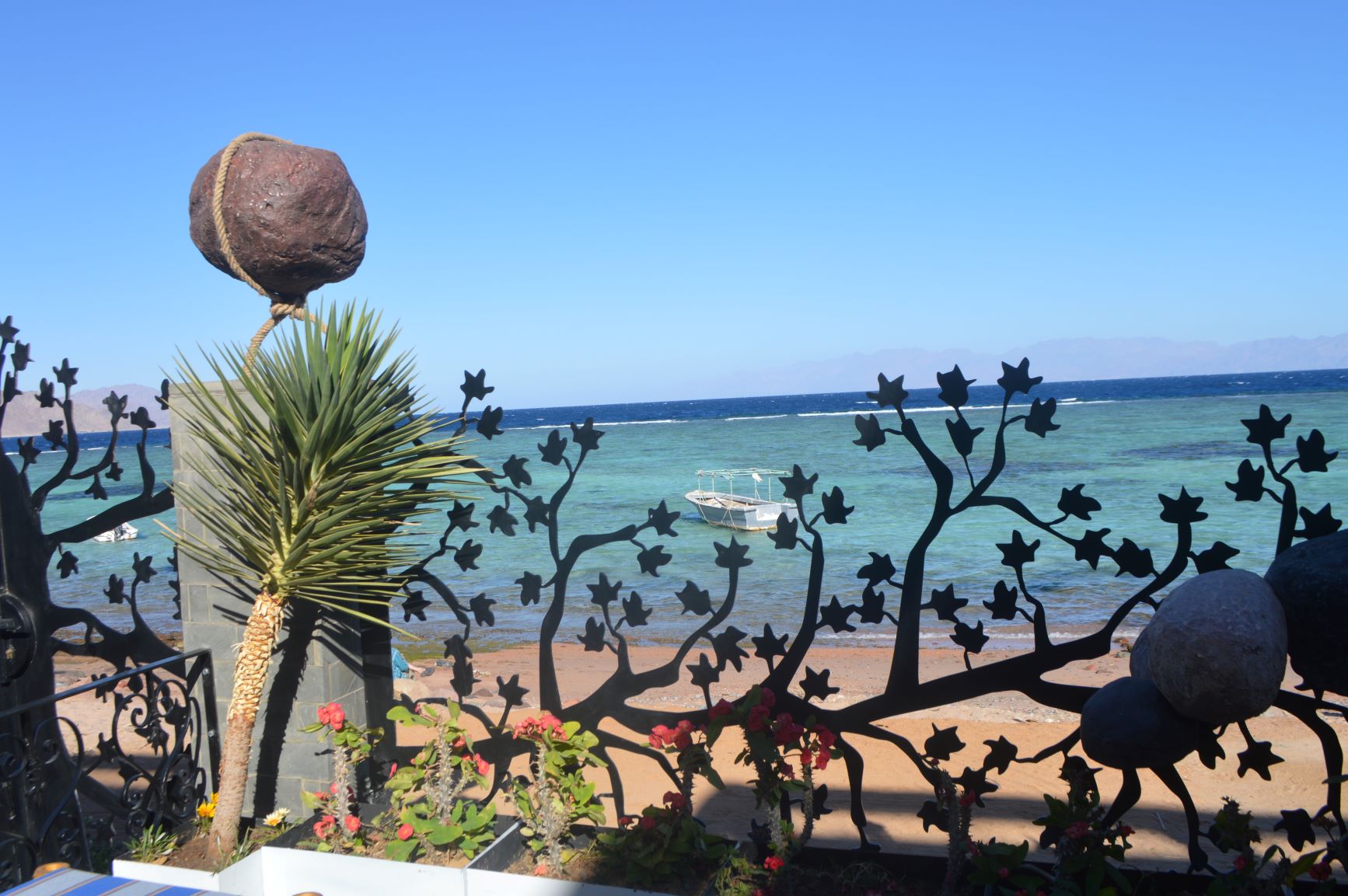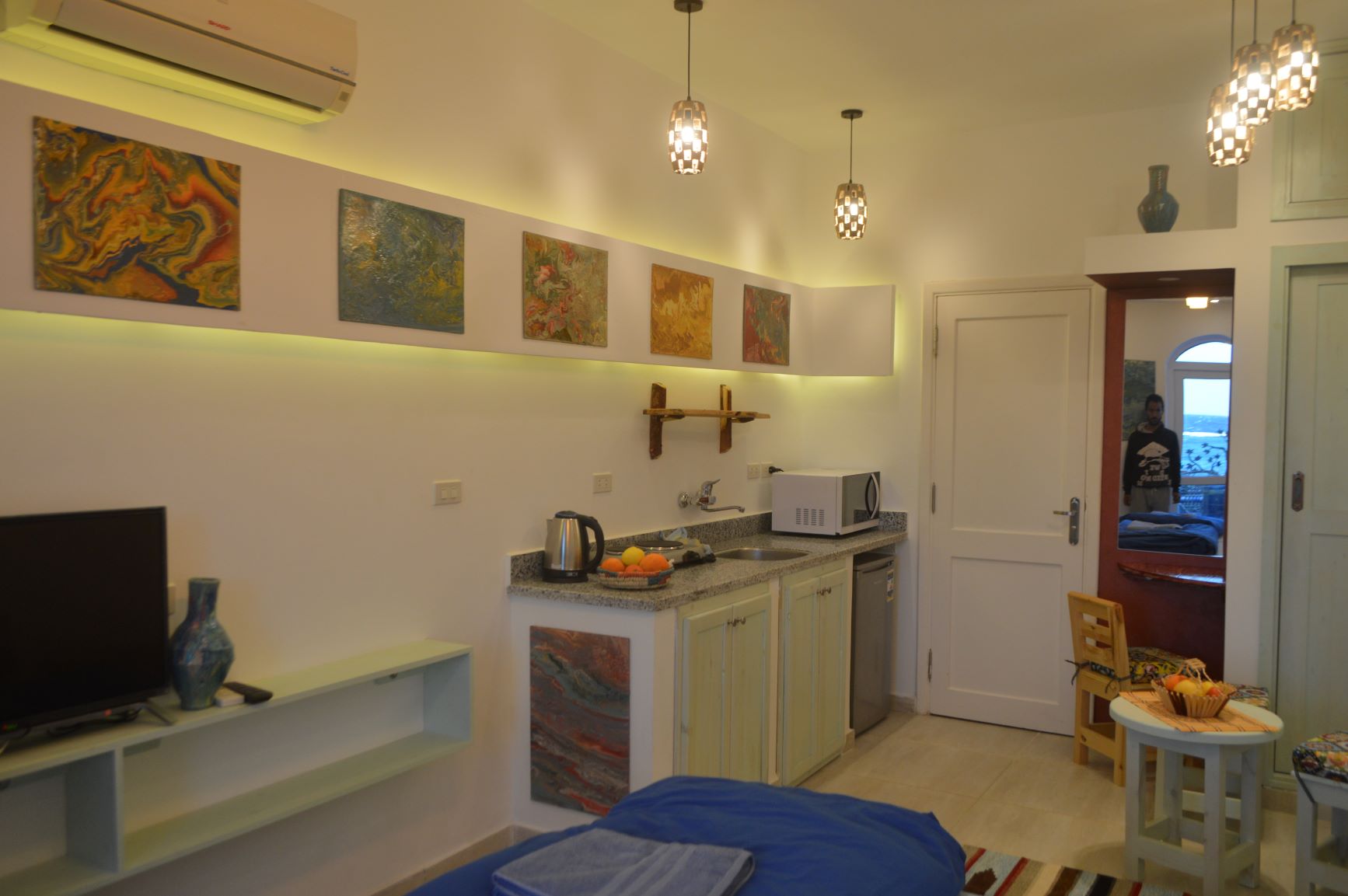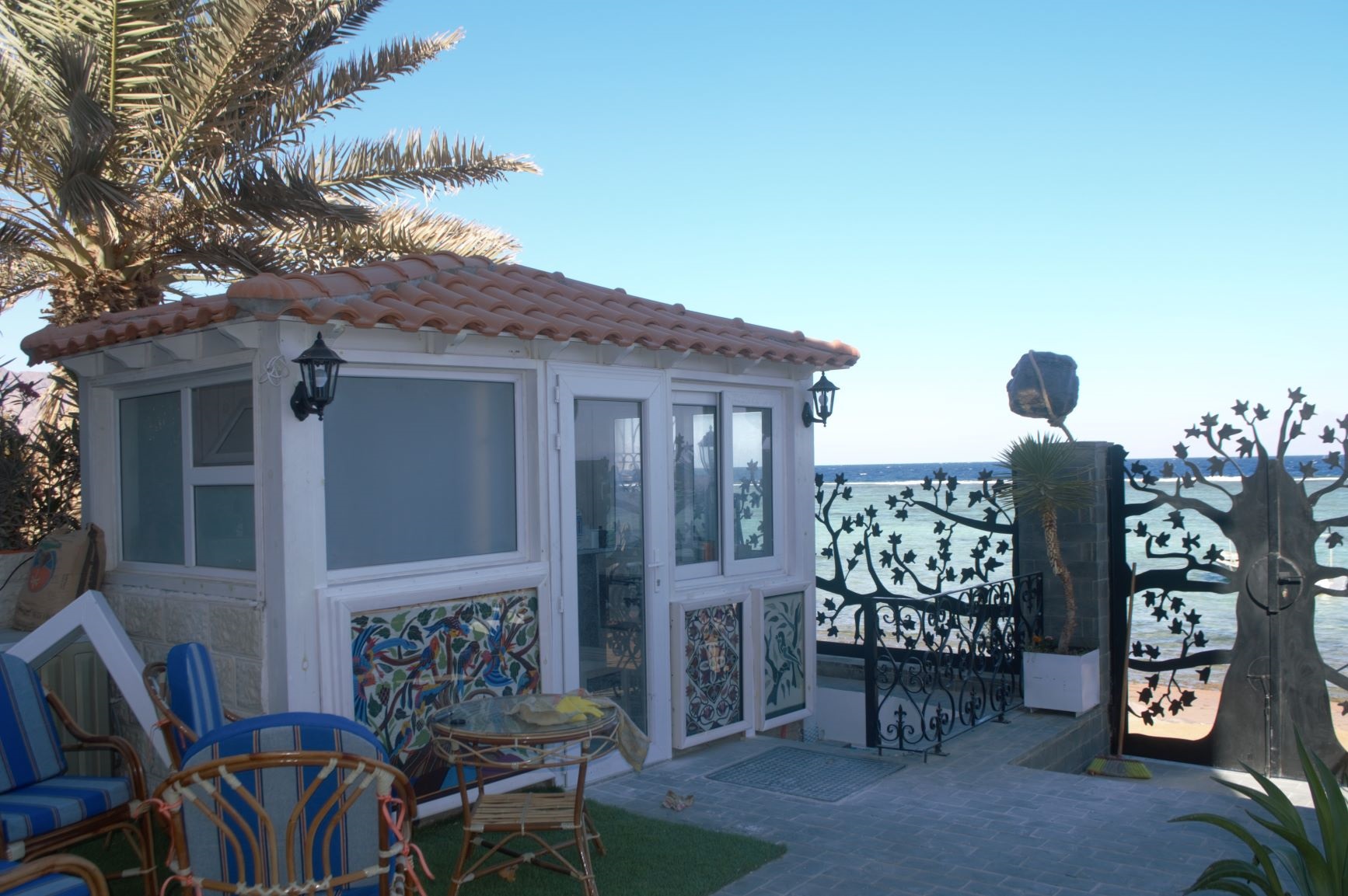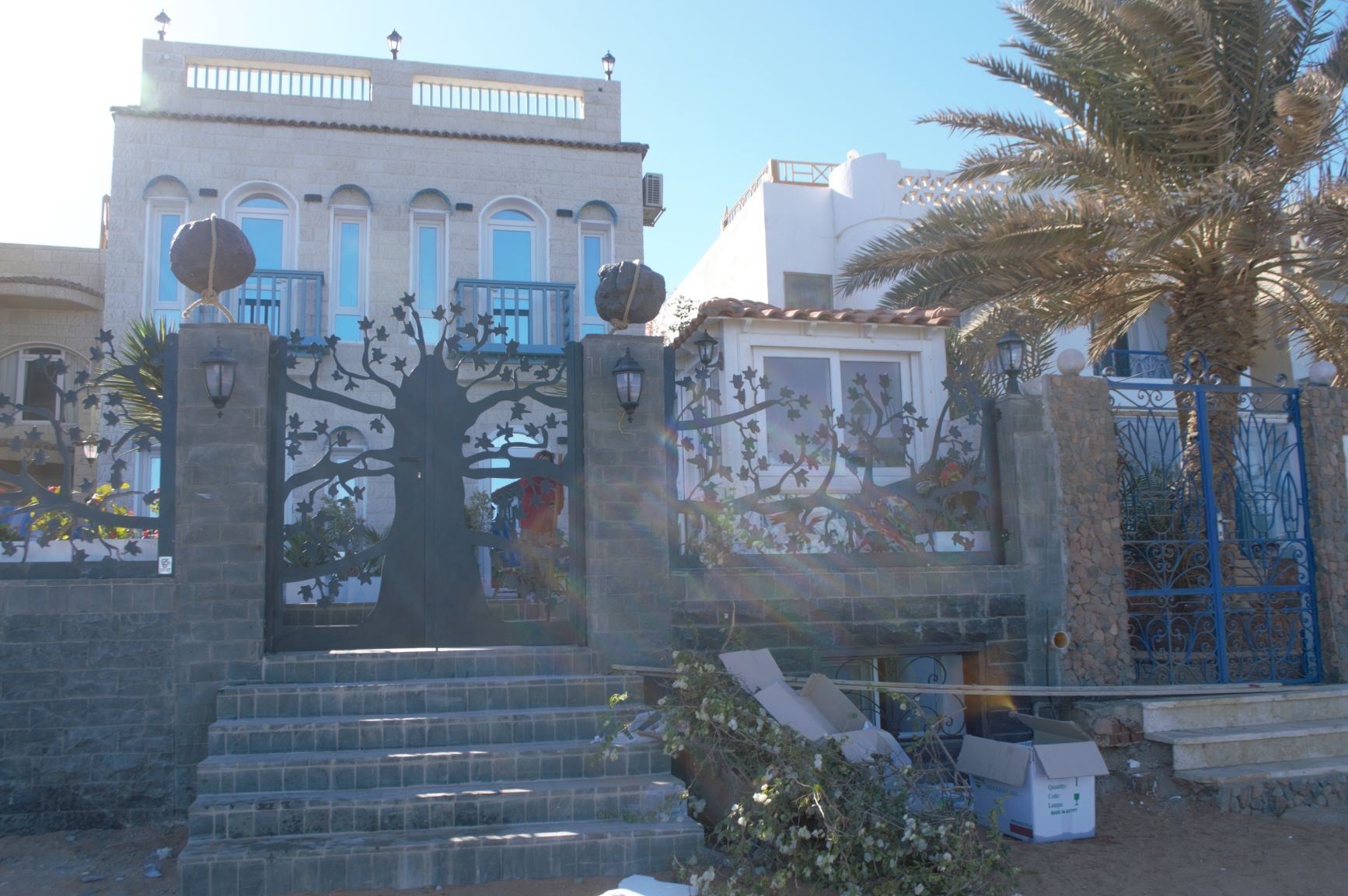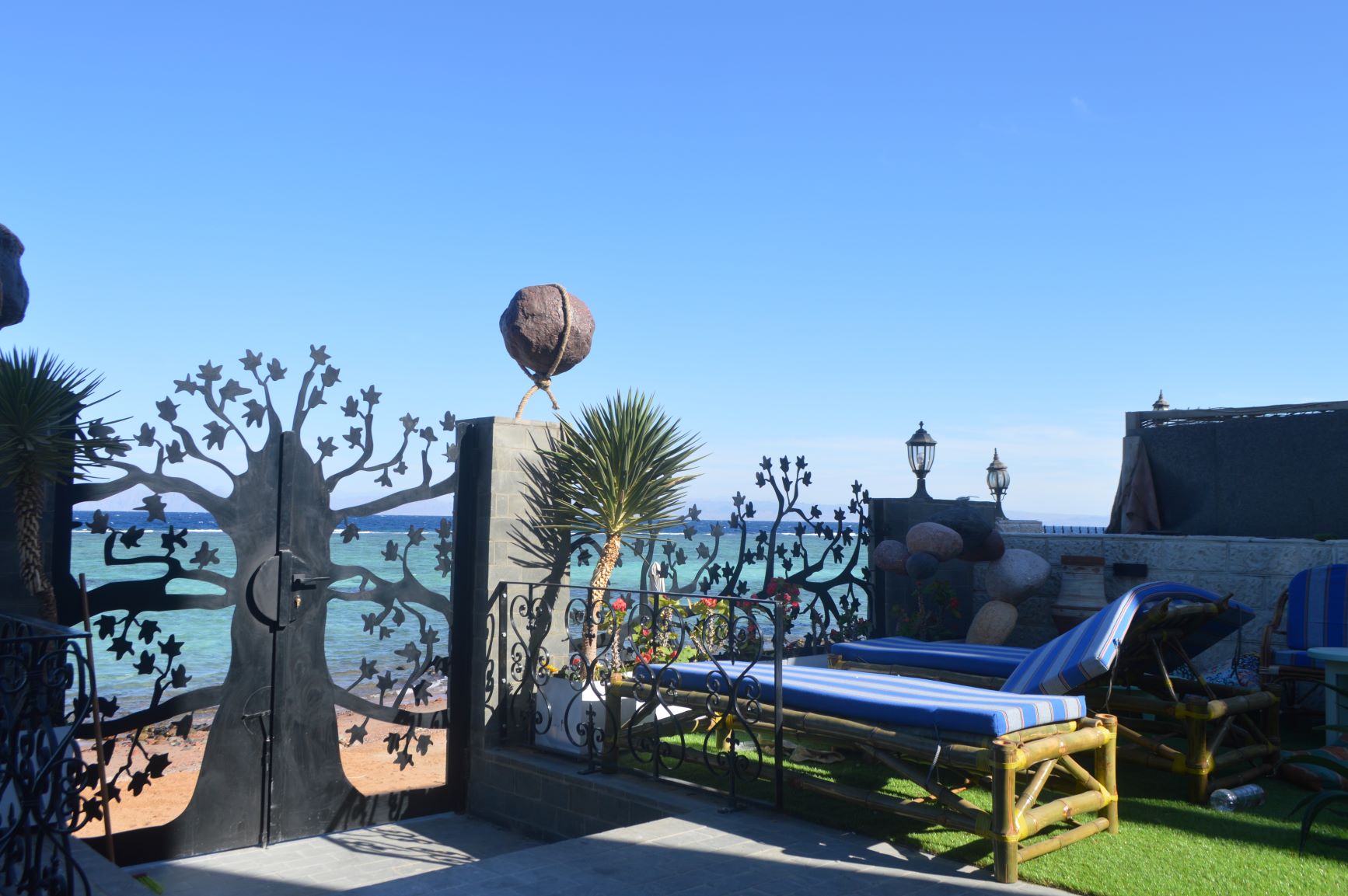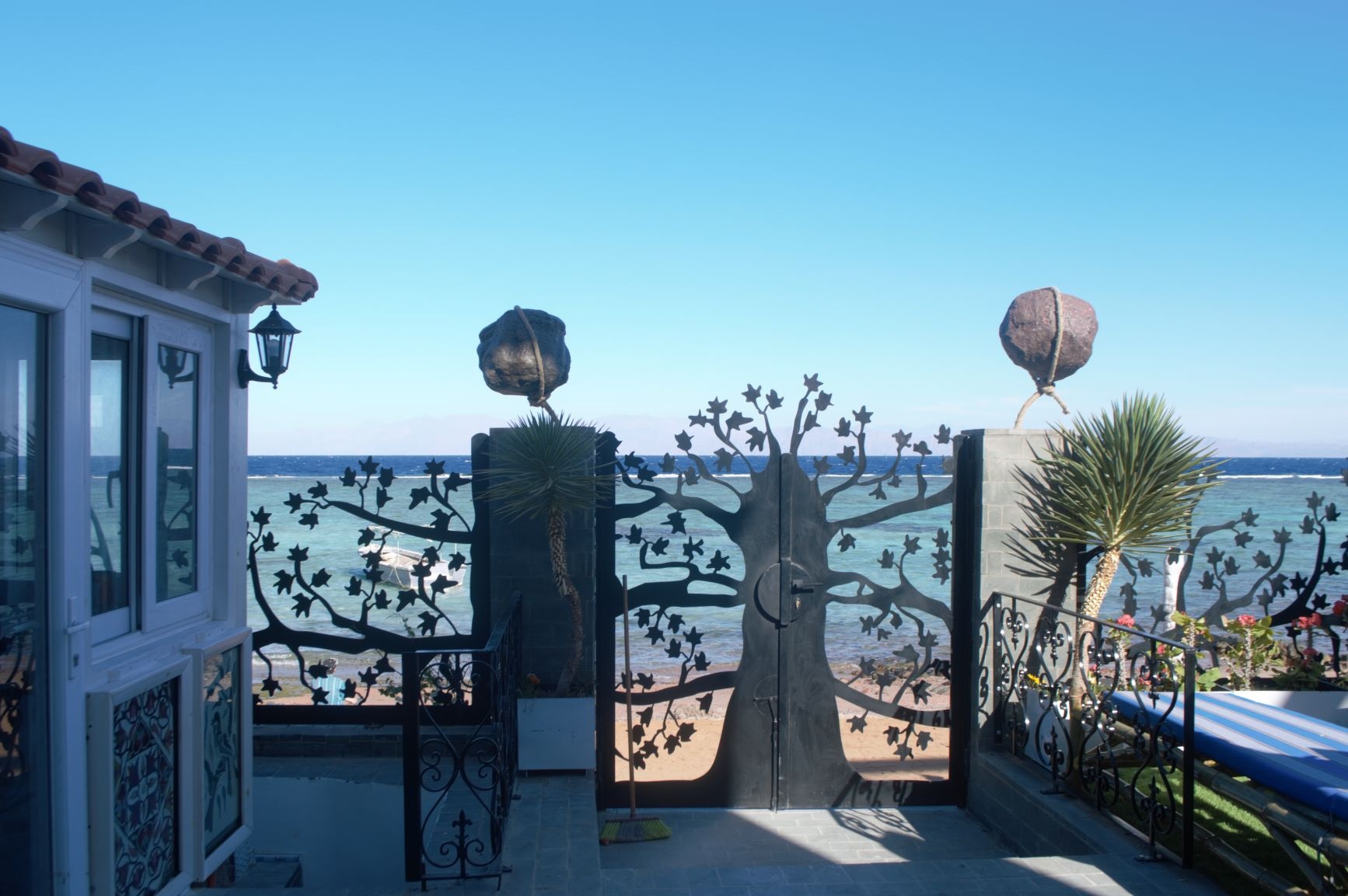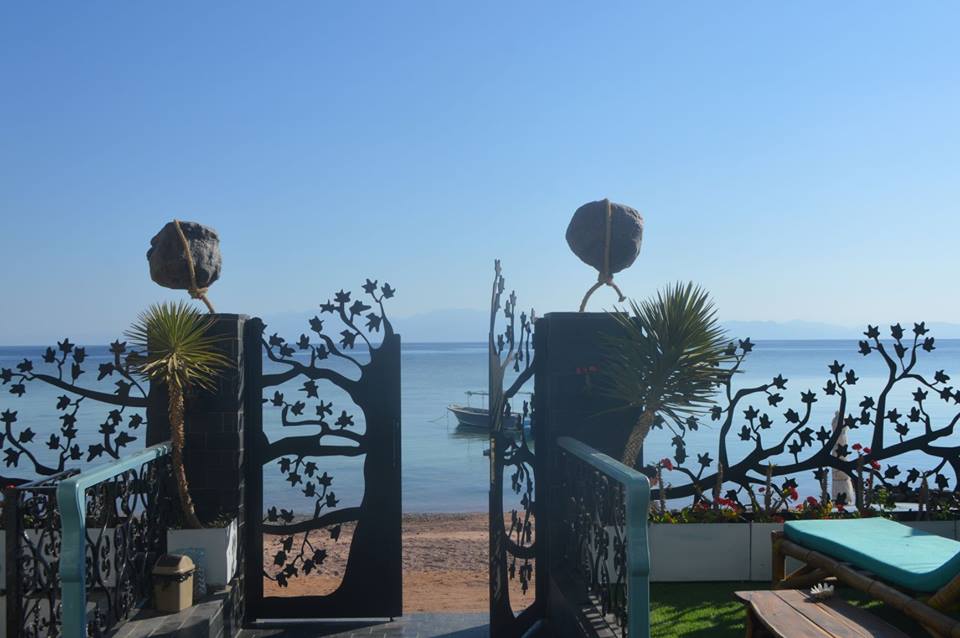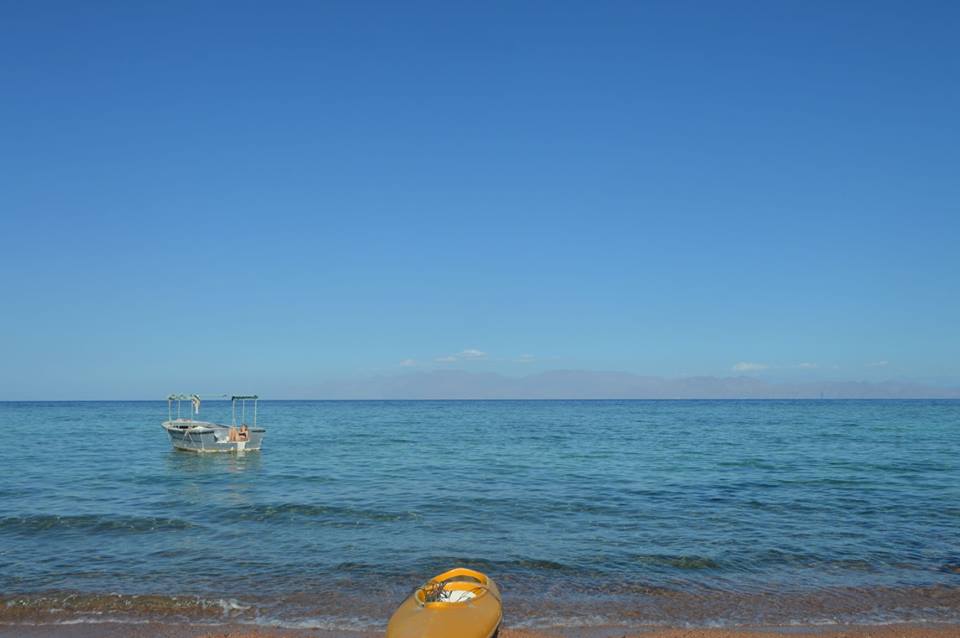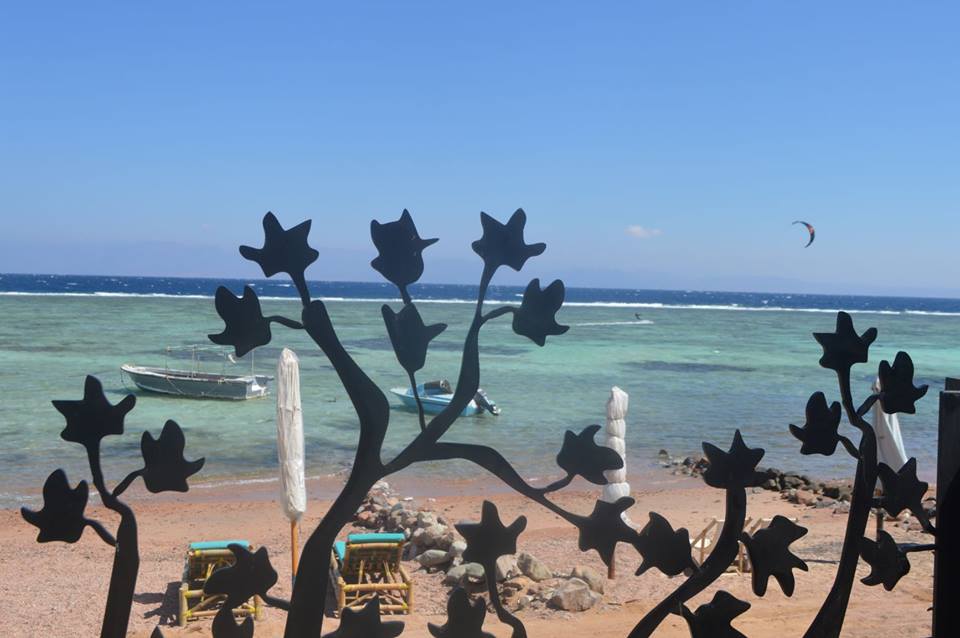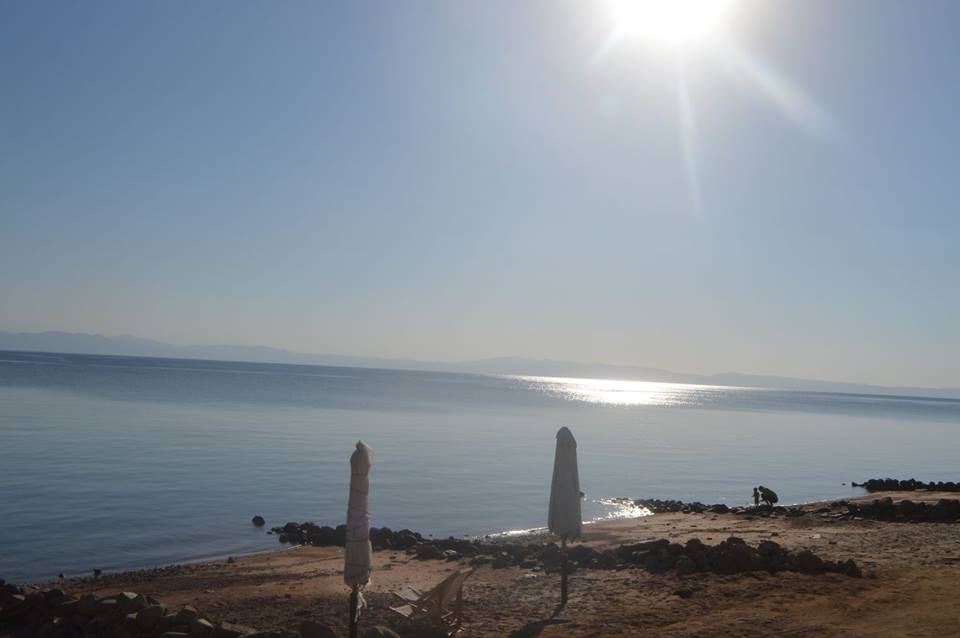 An exclusive spot, located on the exquisite beach of Dahab, where sun, sand, sea and serenity come together to create Skyrock. A holistic retreat, where guests come to heal their bodies, minds and souls from the everyday hassle of the big cities. With all what nature has to offer, joint with our unparalleled code of conduct and the many breathtaking activities that we have planned for you, Skyrock is the ideal escape destination.
At Skyrock we stopped at no expense in order to ensure that every guest's needs are completely met.
We have a work ethics that is implemented to the letter. Our vigorous cleaning and hygiene standards are known in the local community. Our care for art and nature is simply our own personal history. Our association with activity providers that are the best in their field. At Skyrock, we believe that art and nature shape the soul. We have a free art exhibition twice a year where we invite artists from all around Egypt. We also work with associations like Womad that help local bedouin women.
This is why we insist that Skyrock be the point where art, nature and sports crossroad.
For a full list of the land and sea activities that we offer please check out our activities section.
Waiting for you with opened arms and a smile.
Skyrock Crew
Email address: contact@skyrock-dahab.com
Tel: +20(0)155 205 6900